As I'm working fulltime now, I need to bring something to work with me for lunch. It's the first time I do this as a vegan. In the past I just brought things like bread with cheese which is not possible anymore. But of course, you can bring bread with vegan cheese, veggie spread etc. It just gets a little boring to bring bread every day, right? 😉
This is why I want to show you some examples of what I bring with me to give you some inspiration. It's really easy to eat vegan at work, school or uni. But especially when you're completely new to veganism and have not been too much into preparing creative meals in the past, it can be a little tricky to know what to bring, I guess. The things I show you don't even need a microwave. We have one at work but as I don't like to use microwaves I always bring food I don't need to warm up. I usually don't buy anything for lunch while being at work. My coworkers do this almost everyday, they also get pizza or chinese food. There are vegan options you can get, of course. I want to save money though, so I prepare my food at home. It's also quite difficult to find anything that's healthy and vegan at the same time in a supermarket when you only have lunchbreak for one hour. 😉 Sometimes I buy something like a pretzel though to have with my meal as it's better to buy baked goods fresh from the bakery than to store them at home.
So here are some ideas:
Fruits & Veggies
Okay, now this is not too creative, I admit it. I just want to remind you that if you don't like to make anything other than bread, just take some fruits and veggies with you anyway to get your nutrients in. You can also make a small salad or fruit salad if you don't like to it it just like that.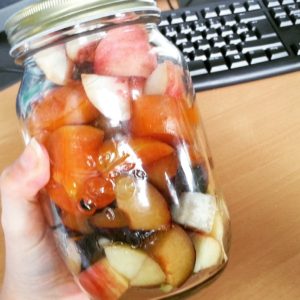 Smoothies
I drink more smoothies again now I'm working which I think is great. They're just so easy and quick to make and if you put in enough filling fruits like bananas, they can keep you full for hours. Can. I have to say that often I already get hungry 2-3 hours after a smoothie again, no matter how big it is. So I mostly just bring something in addition like bread, nuts, cereal bars,.. 😉 As for making smoothies just blend what you like. Fruits, cacao, oats, coconut,..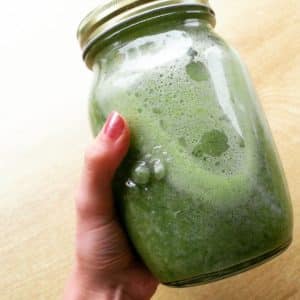 green smoothie with banana, apples, dates and spinach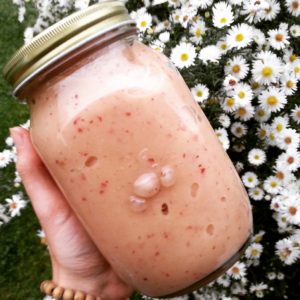 banana-peach smoothie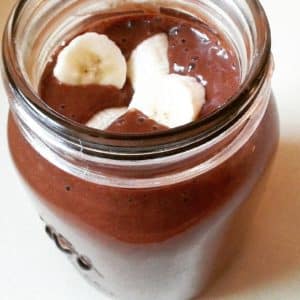 banana-cacao-cinnamon smoothie
Oatmeal
I am a huge fan of oatmeal. Often I even eat it for breakfast and lunch. 😀 I already shared with you the basic recipe for my oatmeal. And I always use this to make my oatmeal. You can just add anything you like to it. So this is what it looks like when I bring my oatmeal with me to work: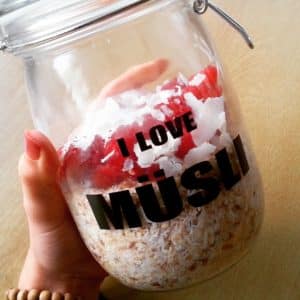 oatmeal with raspberries and coconut flakes
Savory meals
I do not bring them with me too often as I always cook myself a warm savory meal in the evening and I don't mind eating sweet meals twice a day. But sometimes I just feel like it and then I bring with me bread, wraps, cold pasta/rice dishes (mostly leftovers from the night before),.. just anything that you can eat warm but also cold.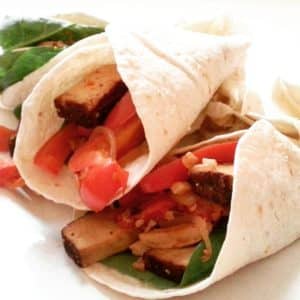 wraps with tofu, veggies and barbecue sauce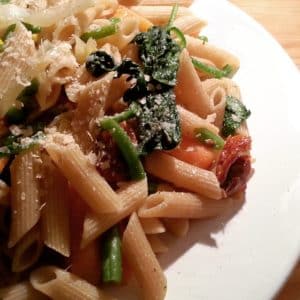 pasta with veggies and nutritional yeast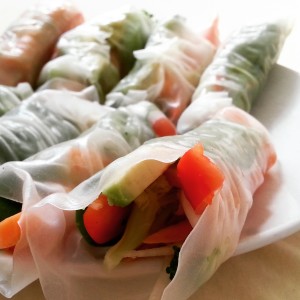 summer rolls with veggies and wasabi
pretzel