[Werbung / Advertisement, discount code below]
"We think that the fashion industry is a real dirty bastard."
That's what organicbasics says on their website and I agree. There are so many bad things going on in the fashion industry from using unsustainable fabrics to inhumane working conditions and even child labour. Fortunately more and more brands want to see a change happening in this industry and produce sustainable and ethical clothes.
Personally I like to buy most of my clothes second hand if possible but I can't say no to supporting ethical brands and enjoying some new beautiful clothes with good quality. This is why I was so happy when organicbasics reached out to me and let me choose some of their products.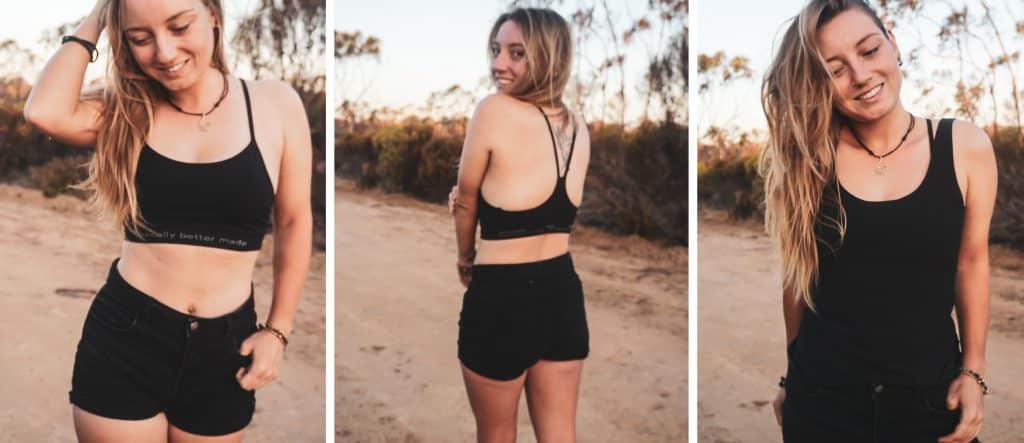 All their products are produced in Europe with good conditions for the workers meaning fair wages, no discrimination, and freely chosen employment.
organicbasics only uses high quality fabrics. Their cotton for example is grown just outside Izmir, Turkey, without toxic substances, no pesticides, no chemical fertilizer, and no nasty chemicals. They even have a SilverTech collection which means using natural silver for the clothes to prevent bacterial growth on fabrics which I think is amazing especially for products such as underwear and socks where bacteria can easily grow.
On their website they even give washing tipps to help you the environment and to make your clothes last longer – how cool's that?
Personally I also love how all their products are – as the brand name says – so basic, I just love simple black clothes. Of course you can also get other colors if black isn't your thing. After wearing the clothes I can tell you that not only do they look pretty but they also feel amazing, just like a second skin.
The good news? If you'd like to enjoy some of these products yourself, you can save 15EUR with the discount code PLANXOBCO15
Just follow this link to get to their website to check out more products and order: organicbasics