Last weekend I went on a trip to Venice for 4 days with my parents. Has been quite a while since I'd travelled together with them but I told them I was planning to visit Venice and they asked if they could join, so why not? 😉 I can remember I've always wanted to visit Venice, I just think it's a city you must've seen in your life, it's so special with being the water city that it is.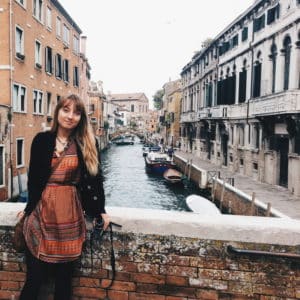 As often, I booked our accommodation via airbnb, it's just the easiest and cheapest way to find one. We didn't stay in the city ofvenice but on another island called Sant'Erasmo which belongs to Venice. The island is very calm and peaceful and I enjoyed exploring it with a bike. We could get some bikes for free at our accommodation which was really practical. We always had to take a boat to get to the city center and back but this was no problem as it wasn't that expensive and the boat trips there are really enjoyable as you can see a lot of the beautiful nature, some more islands and the city of Venice from the outside.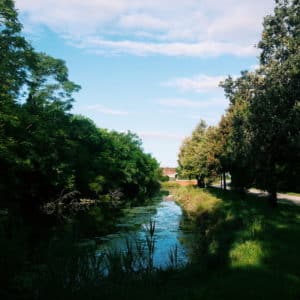 As I already noticed on my trip to Sicily, being a vegan in Italy is really easy. You can always get pizza and pasta without cheese. They actually have a delicious pizza called "Pizza Marinara" that comes without cheese naturally. It was pretty funny how the waiters told me two times "But there is NO cheese on it!" If only they knew that was exactly the reason for me to order it. You can also find vegan icecream (fruit sorbets) in lots of ice cream shops. And even when you can't find anything vegan while being on the go, you can always get some bread and fruit at a bakery or shop.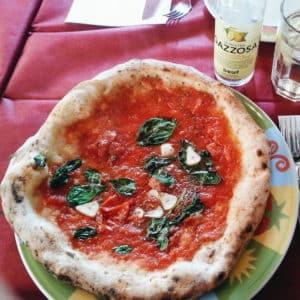 For breakfast on the trip I took some oatmeal and bananas with me to not have to spend so much money on food and not to worry about not getting a good vegan breakfast. There was no need to worry though as there was a little shop on our island and as small as it was, located on this desolate island, they had vegan milk, yoghurt, croissants, cookies and even 2 kinds of vegan icecream! You can imagine how surprised I was and how happy this made me. This shows me that we truly are making a change because the supply of vegan products grows because of the demand for it. And companies, shops, cafés and restaurants notice this higher demand by people asking for vegan options. This is why you should never be ashamed to ask for something vegan if there is nothing on the menue when you go out for eating so people can see that offering vegan option would be profitable for them.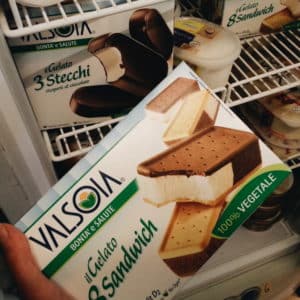 About Venice in general I can say that it's an incredibly beautiful city which definitely is worth a visit. We have been walking around a lot and you can definitely get lost easily in all the narrow alleys with all the small bridges looking all the same. I actually enjoyed this though, I love getting away from the main tourist streets and discovering the "real" city or country. Of course, we had been to all the typical tourist places as well because.. well, that's just what you do when you're there anyway, right?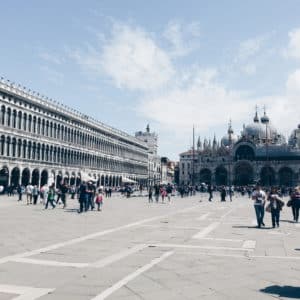 Oh and by the way, you should forget about your romantic fantasies about the gondolas with singing gondoliers.. yes, there are gondolas and the gondoliers actually really sing sometimes but it's just way too crowded there and it's more like a touristic mass processing. The canals sometimes had been so stuffed with gondolas and other boats that it looked like a traffic jam on a highway just in the water. 😀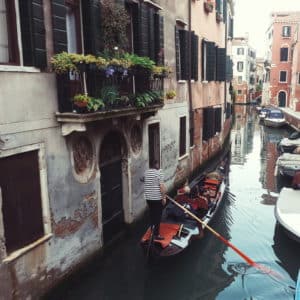 Funny side fact: Always when I'm travelling something has to go wrong it seems. I talked about all the trouble I had to get to Morocco and this time our flight was not cancelled but almost 3 hours late!