Finland – why Finland?
A question I heard countless times this month..
I know it's not the most popular country to visit. It's up in the North, so no hot weather or fancy white beaches. What you get instead: Lots of beautiful forests, lakes and stillness.
Well, I love the North. I already travelled to Sweden, Denmark and Norway before but Finland was still missing. I always wanted to visit Finland, it's as if this country was calling my name.  I think my interest in Finland actually started with my love for metal music and with listening to lots of Finnish bands – as cliché as it might sound.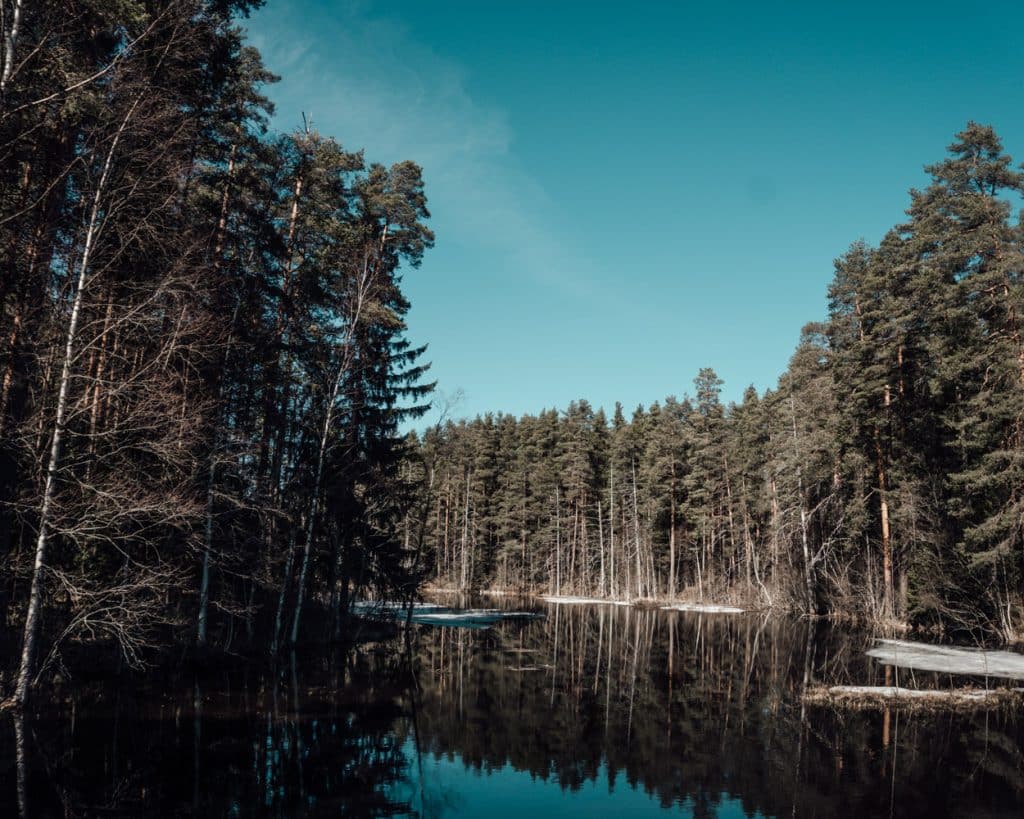 As you might already know, I love travelling alone. You are independent and free to do whatever you want to do. It also helps you to grow so much as a person when organizing everything on your own and learning how to deal with challenges without having a travel partner to rely on.
Plus: In my experience you're never really alone even when travelling alone. You meet so many people, especially when you're travelling with using airbnb and couchsurfing as I did. You just have to be open to get to know people and to talk to strangers. To be honest, I often find it more difficult to be ALONE than to find company, haha.
Hopefully with this blogpost I can motivate some people to travel alone, it's not as scary as it might seem, trust me.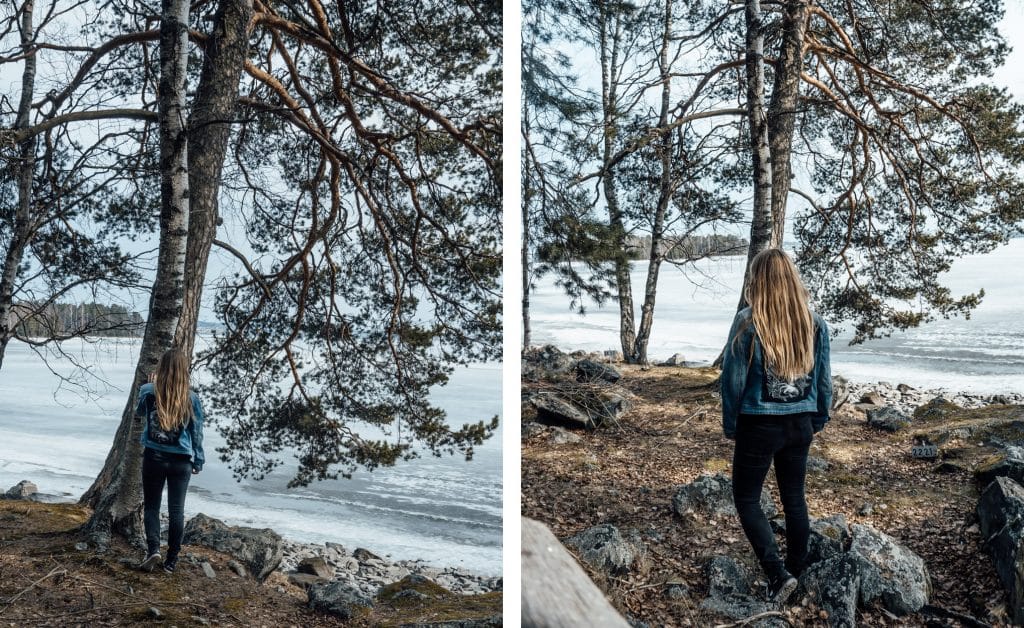 So, how did my trip go? Definitely better than I imagined!
I didn't plan anything before coming to Finland. I only booked 3 nights at an airbnb and had one couchsurfing place after that, that's it. I was quite surprised how well everything just fell into place and how lucky I have been on this whole trip. Usually so many things go wrong when I'm travelling but not this time. Guess that's what happens when you don't make plans, have no expectations and just go with the flow.
I could write so much about my trip to Finland but I will try to keep it short:
9th-12th April: Helsinki
For Helsinki I booked an airbnb for 3 nights in Vantaa which is an area close to the airport. I didn't start with couchsurfing as I'd never done it before and wanted to make sure that nothing goes wrong with the accommodation right after arriving in Finland. The airbnbs outside of the city center are cheaper, of course. As the train/bus connection between Vantaa and Helsinki is very good, it was absolutely no problem to stay at a place outside of the center.
Right after arriving in Helsinki I met 2 German guys who had been on the same plane as me, we got to talk to each other as we had problems with the train tickets and then they asked me if I wanted to join them for going out the other night, an offer I happily accepted. These days in Helsinki basically consisted of walking aroung in the city A LOT, meeting people, going to pubs, eating delicious vegan food and drinking wine, haha.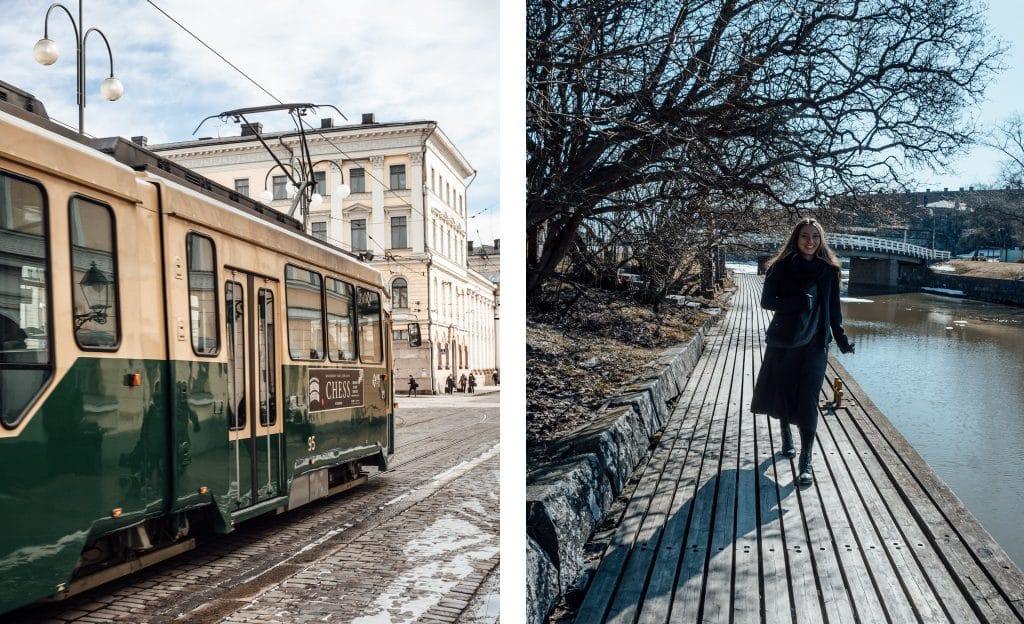 Some of the places I visited in Helsinki:
Kuuma: A cute little café with lots of vegan options. I met there with 3 lovely Finnish girls I knew from Instagram and spent a wonderful afternoon with them.
OmNam: A vegan restaurant in the city center which is a little hidden. It's also a little bit expensive for the portions sizes they serve, I have to say, but the food is very good and the atmosphere super cozy.
Roots: Another vegan restaurant where I met with another vegan foodie from Instagram and spent another great afternoon over yummie food.
The Riff: A metal pub in the center with really good music and interesting people. Luckily when I was there, there was an album release party of a band so that there was a lot going on even during the week.
Loose: Another rock/metal pub but unfortunately there wasn't a lot going on when I was visiting except for a little concert. But well.. as I said, it was during the week. I heard they have some live music going on quite often which is a good thing.
Suomenlinna: An island close to the city which you can easily reach by ferry for a cheap price. It's a beautiful place and I explored it together with 2 other solo travellers who I met there after getting off the ferry.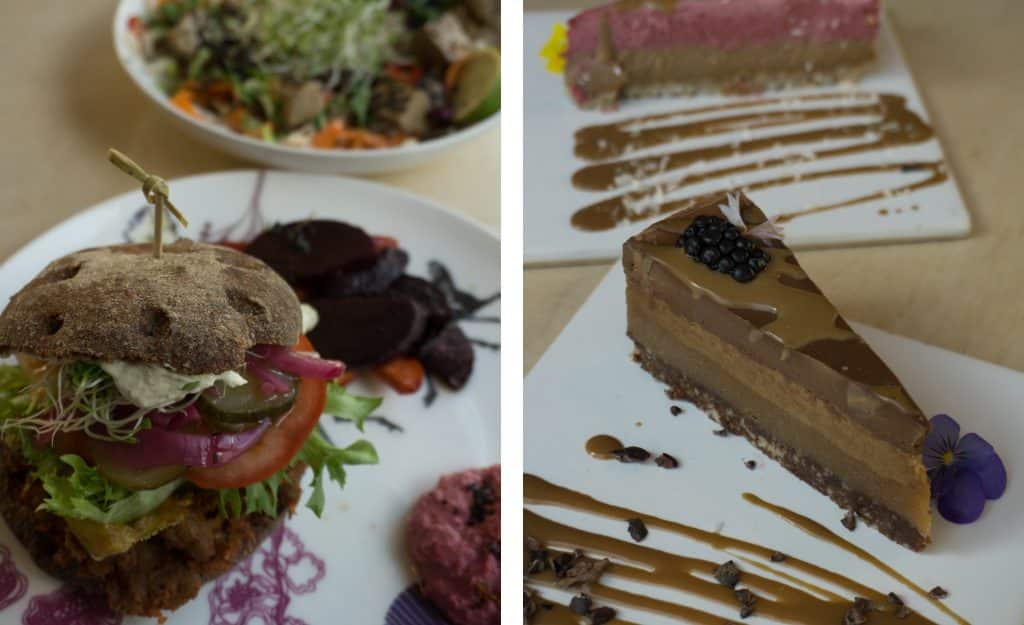 12th-18th April: Tampere
Oh Tampere, what can I say? Definitely my favourite part of this whole trip.
I'd been couchsurfing there for 6 nights and couldn't have asked for a better first couchsurfing experience. I stayed in the Pispala area of Tampere and from what I've learned it's kind of the alternative/hippie area of the city. I met a lot of nice creative people -including my host – had great conversations, went to cool interesting places such as the "Hirvitalo" and the "Vastavirta Klubi", joined a barbecue with campfire by the lake, went for runs through the beautiful nature.. so many good memories!
To leave this place really made me feel a little sad as I tend to start to feel like home quite quickly when staying in a place for a few days.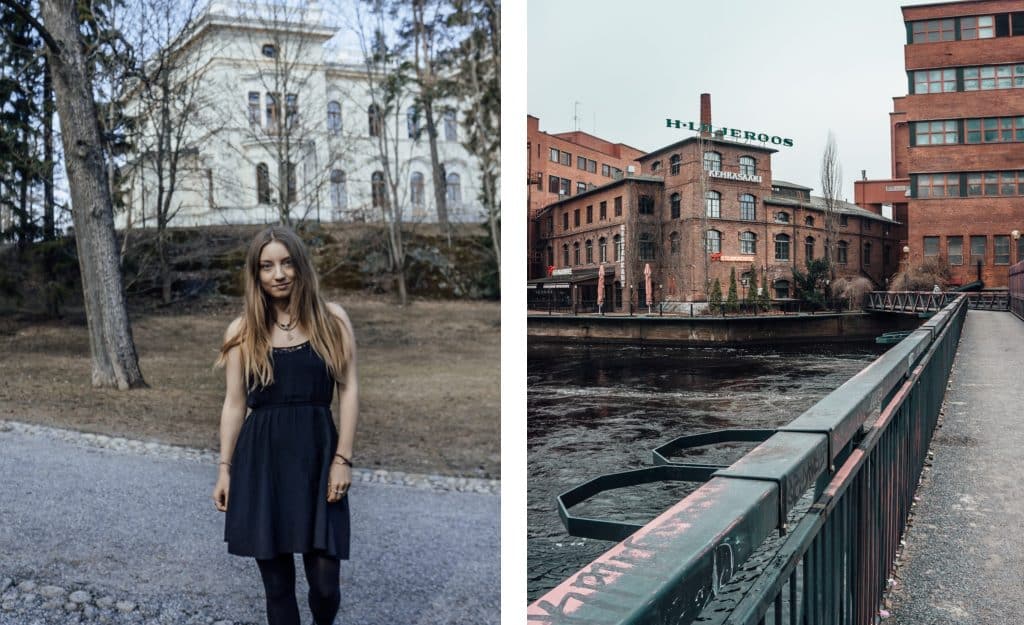 18th-22th April: Jyväskylä
My second couchsurfing place. I didn't even plan on visiting this city, I actually hadn't even heard about it before. It was recommended to me by my couchsurfing host in Tampere so I was like "Ok, why not?", looked for a place to stay and just went there by bus – which was super cheap! Transportation in generel is so cheap in Finland compared to Germany. Everything else might be expensive but not the trains/busses and the internet, can't complain.
In contrast to my rather busy days with lots of socializing in Helsinki and Tampere, Jyväskylä was quite a contrast. The place I stayed at is located outside of the city center (again) and I spent a lot of my time at "home" or in nature. The city was easy to reach by bus though and I went there for one afternoon with my host and he showed me some places such as the Natural History Museum Of Central Finland which is pretty interesting and worth a visit. My couchsurfing host had similar interestes so we talked a lot, especially about music, and cooked some vegan meals together.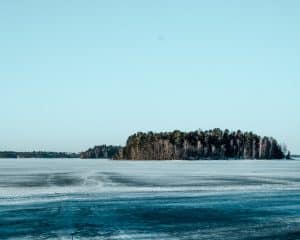 22th-26th April: Mikkeli
Another unplanned visit. Actually I wanted to visit Savonlinna after Tampere. As there weren't a lot of couchsurfing places to be found and the prices of other accommodation options were extremely high, I decided for the second time to visit a city I had never heard of before recommended to me by my host. As I mentioned before: I didn't make any real plans and just went with the flow. I told myself: Who knows? Maybe I should go there for some reasons, life works in mysterious ways.
The guy who hosted me was vegan, very artistic, spiritual and living a very healthy lifestyle which inspired me to get more healthy again as well as I probably had a little too much wine and not too healthy food on this trip to be honest. Sadly he had to work so we didn't get to spend a lot of time together. We had some great conversations about life though and the first night he took me with him to play some card games with his friends which was a lot of fun!
Mikkeli had been the place where I spent the most time on my own and in nature – nature actually was one of the main reasons for me to visit Finland and also to get some time alone with just relaxing, reading and calming down.  So that's what I got in Mikkeli. The city itself is pretty unspectacular but my place was located near a beautiful lake and forest where I spent most of my time – when it wasn't raining at least.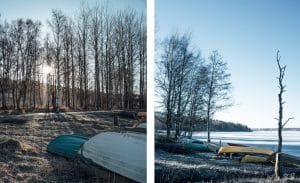 26th-29th April: Helsinki
Helsinki again? Yes. I mean, I had to come back for my flight anyway in the and. And when I visited the city for the first time I heard that you can easily go to Tallinn by ferry and that's what I did. I know it's quite obvious that you can do this considering that Tallinn is just on the opposite side of the Baltic Sea but well.. I didn't really check the map before coming to Finland, haha. Oh and I also couchsurfed in Helsinki this time instead of booking an airbnb. This couchsurfing place was just wonderful. I stayed with the nicest couple who had a cute fluffy dog and this beautiful apartment with a view of the sea. I didn't do too much there except for taking the ferry to Tallinn for a day but that was ok.. and exhausting enough. I enjoyed my time there just getting some stuff done on my laptop, having interesting conversations with my hosts and going for some beautiful runs in the sunshine.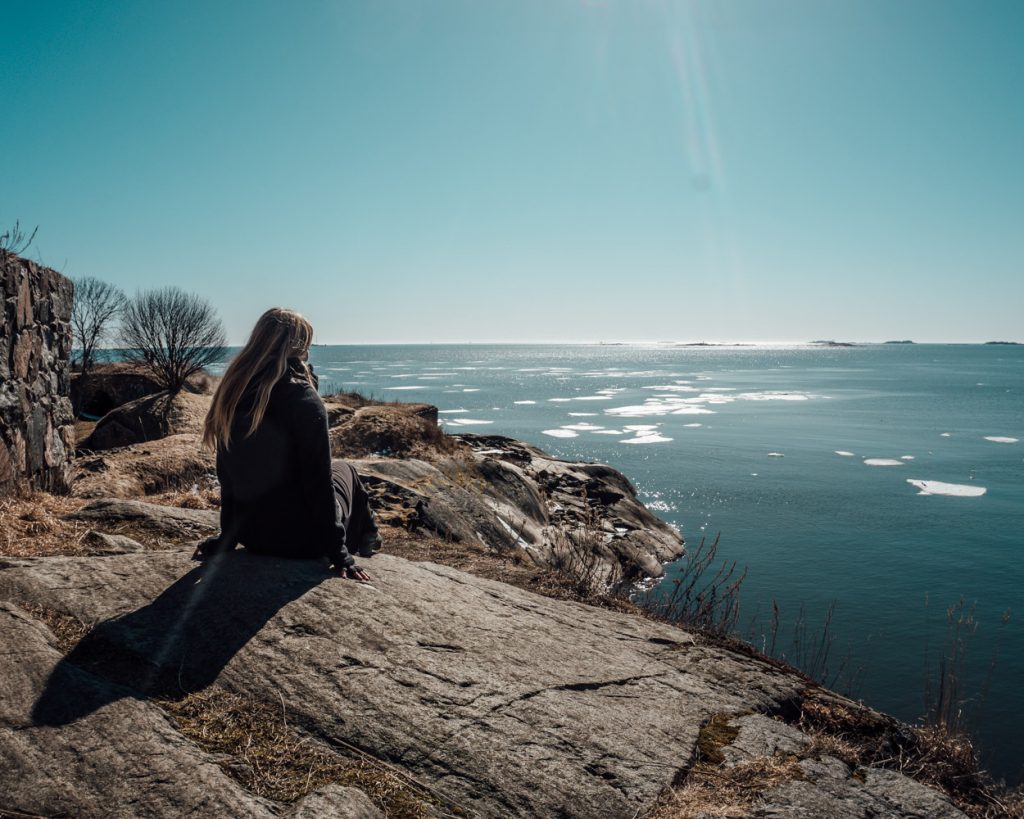 27th April: Tallinn, Estonia
For this trip I booked an early ferry at 7.30 so that I had to get up at 4.30 to make it to the harbour in time. So for the first half of my day I had been extremely tired – it's scary how quickly you get used to getting up later. I used to get up at 5 every morning when I was working and that was like 1 month ago.
For lunch I went to this "Vegan Restoran V" and it's so cute with the yummiest food and friendly staff. So if you ever get the chance to go there, I highly recommend you to do so.
On this trip I learned again that I seem to have a talent for getting in touch with strangers? I hadn't entered any of the shops so far as they were mostly souvenir shops but something told me to walk into this one cute medieval shop. There I got some traditional Schnapps to try ("it's more like medicine" yeah sure..) and I learned how to drink it the Estonian way, haha. While I was there it started raining heavily so I wanted to wait in their restaurant next door until it stopped. Ended up spending 2h there with these 2 super fun Norwegian guys, drinking mulled wine in April – always open to try new things.
On my way back this one woman on the ferry asked me a question about my food and we ended up talking about the deepest personal topics – after only 5 minutes. To be honest, this encounter felt quite surreal to me. I guess these things just naturally happen when you're open for everything and unconsciously radiate a certain kind of energy.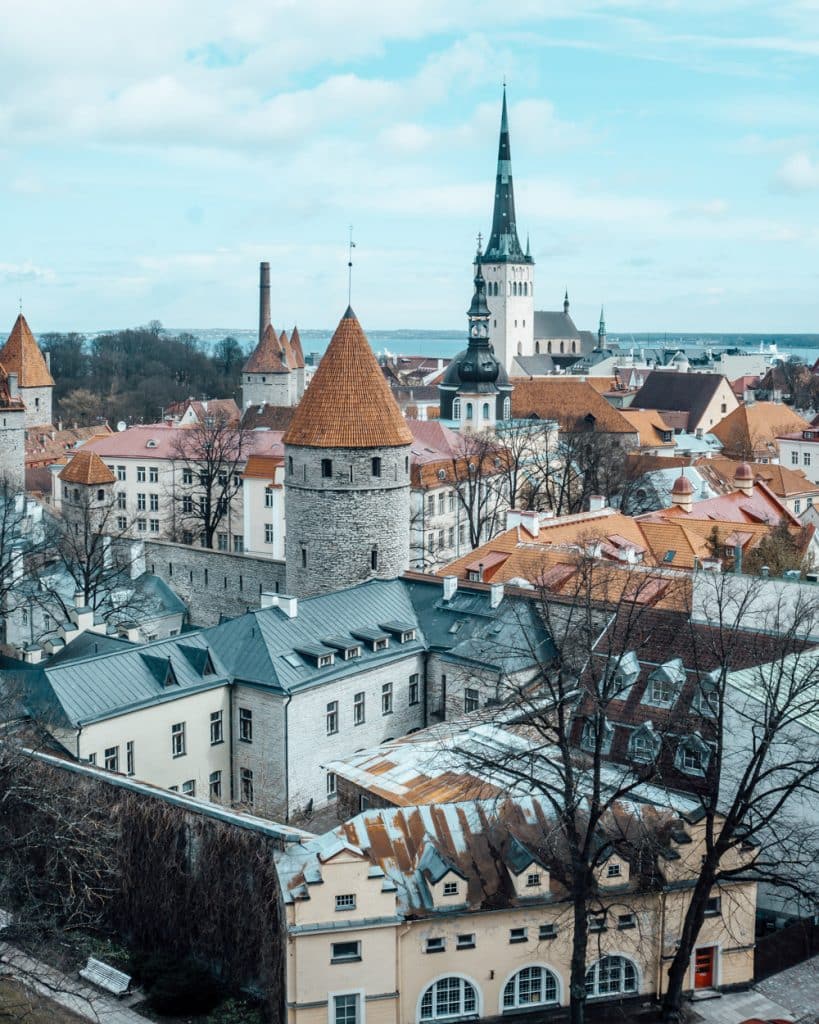 By the way: As you might have noticed, I spent all my nights at couchsurfing places except for the first 3 nights. Not only did this save a lot of money for accommodation in an expensive country such as Finland but it also got me to connect with the locals which I love! You learn so much more about the country, what the people and culture really are about, than when you just travel the typical "tourist" way.