[Werbung, da Firmennennung / Advertisement]
I already left Bali 3 months ago after staying there from the end of May until the end of August so I'm a bit late but I still wanted to write a blogpost about my experiences in Indonesia, mainly in Canggu, Bali. While being there and also still after I got quite a few questions about how I like it, what I do there, if it's easy and safe to travel there,.. so I want to share my experiences.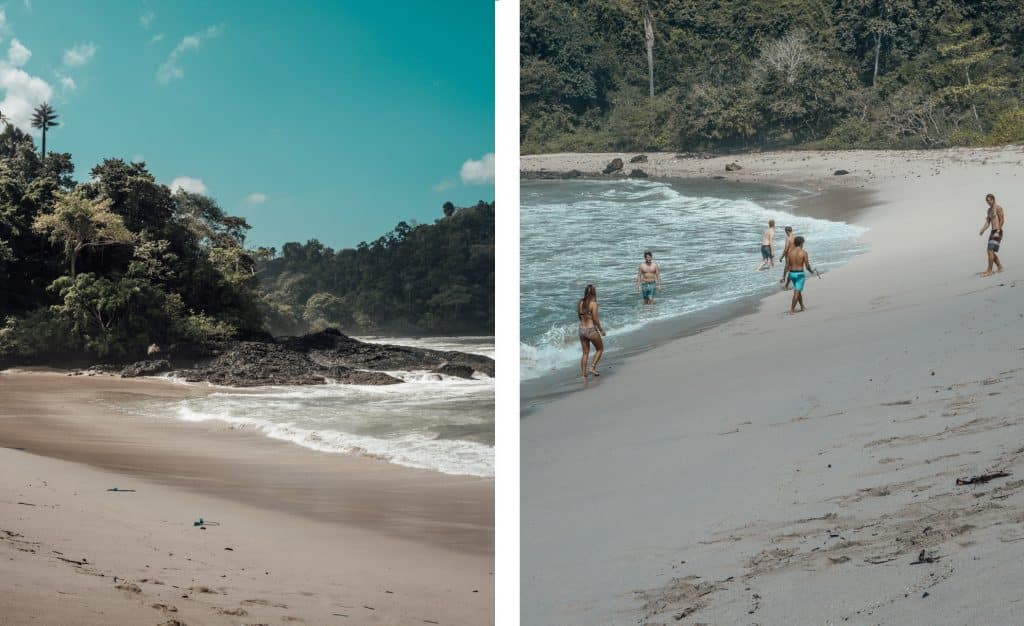 Why did I travel to Bali?
I actually didn't plan on staying in Bali that long. I knew I wanted to travel to Australia to do my Working Holiday and to go surfing so I planned on spending a month in Bali and Sri Lanka before that as it's on the way anyway and because you can surf there as well. However, then I found this 3 month surf instructor training course in Canggu online and spontaneously decided to book that. So I ended up not travelling to Sri Lanka at all and instead spent 3 months in Bali.
Where did I do my surf instructor course and what did I pay?
I did my course at Solid Surf House in Canggu and paid around 5000€ for 3 months which sounds expensive at first but there are so many things included such as daily surf lessons, surf equipment, accommodation, yoga, breakfast, flight, scooter, massages, snorkling trips, inland trip, trips to Lombok and Java and the exam itself, of course. So in the end it's not that expensive at all in my opinion. Especially considering the fact that I needed to fly to Australia anyway which saved me a lot of money with the flight to Bali being included in the price.
Do you have to be a good surfer to do that course and get your license?
Tbh, after booking I asked myself what I'm even doing as I'm not the best surfer and hadn't been on a board for 2 years. However, there was no need to worry. We were a mixed group of advanced and beginner surfers, we even had 2 people in our group who'd never been on a surfboard ever before and who did very well. You can get your license to teach within 10 days but if you don't feel ready to go through the actual exam, a preparation course like this is amazing. You can also just book an 8- or 4 week course. For me personally it wasn't even my priority to get the license to teach, I just thought it's a good preparation for Australia, to feel safer and more confident in the water.
If you want to learn more about this whole course, you can check out the Solid Surf website.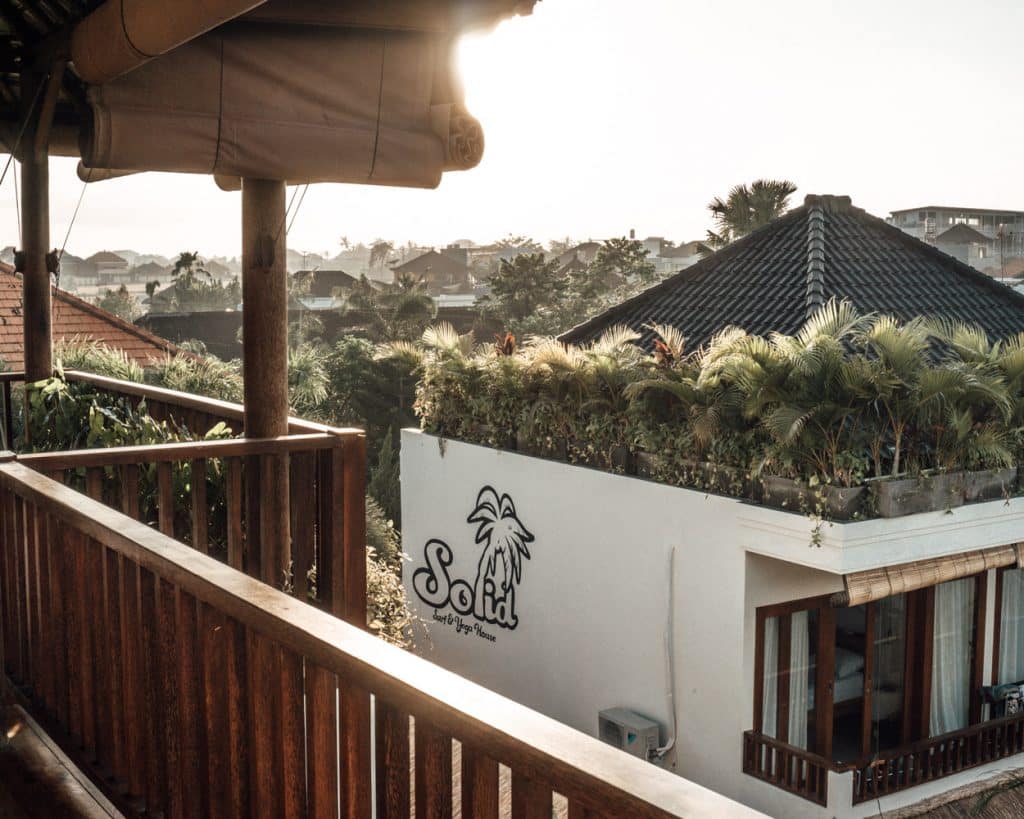 Is it cheap to live in Bali?
As I said, I stayed at Solid Surf House for 3 months so I don't know too much about other accommodation prices but overall Bali is VERY cheap if you don't stay at fancy places or eat out at fancy restaurants all the time. It's very cheap to eat out at the local Warungs, cheaper than to go to the supermarket and cook at home. There are lots of hostels and homestays which are fairly cheap from what I've heard. It also depends on what you're doing. If you're travelling around a lot and go on lots of tourist trips it's probably a lot more expensive than if you mainly stay at one place.
Is it safe and easy to travel to Bali by yourself?
I always felt very safe in Bali, also Lombok and Java. The people there are all super friendly and it's very easy to find your way around with your scooter. The traffic can be a challenge at first, especially if you've never been on a scooter before like myself but trust me when I say that you get used to it quickly and can even enjoy it after a while. I myself had my fair amount of little scooter accidents here and there but I still don't think it's as dangerous as some people say as long as you're careful. I also know that some people got their phones or money stolen in Bali but it never happened to me. My credit card got misused once but that was on the first day before I knew which ATMs are safe to use. So even though there are some things you need to be aware of, Bali is a very safe country to travel to and you definitely don't need to worry at all.
What did my daily life look like in Canggu while staying at Solid Surf?
Most days we got picked up at our surf villa by the instructors for a morning surf session between 8 and 10 and then often had a second session in the afternoon after lunch. Sometimes we had 2 sessions and sometimes just one long session. And sometimes we had no session at all because of the wave or weather conditions. After surfing it often was already later in the afternoon, especially if taking a nap after the surf which I did quite often. In the evening I often just chilled with our group at home, did yoga, got a massage, went for dinner, wantched the sunset by the beach, went to the main surf house for chilling, playing pool, singing to the guitar or – let's be honest – just went out to drink and party way too often, mainly at Old Man's. If you ever go to Canggu you'll find out quickly that that's the place where basically everyone goes to party.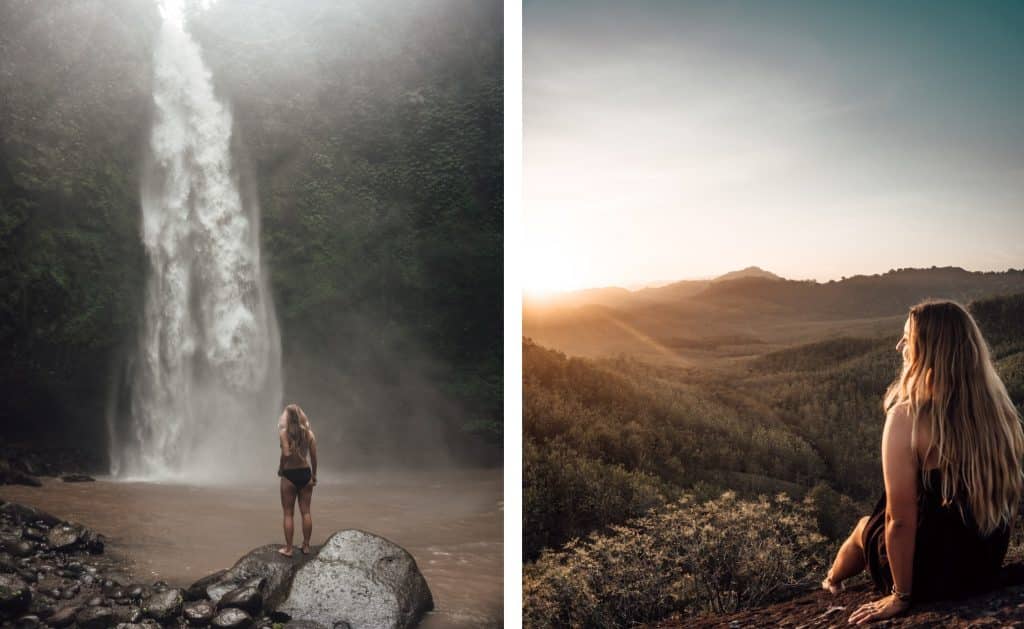 Where did we surf, favourite spots?
While being in Canggu we mainly went to Berawa, Batu Bolong, Old Man's and Kedungu and Kedungu definitely is my favourite surf spot out of those. Sometimes we also went to Kuta and Seminyak, mainly to help with the beginner teachings to get our interning hours. We also went on 2 surf trips to Lombok and Java which were amazing as those islands aren't as touristic as Bali yet which means that also the surf spots aren't as crowded, sometimes it was only our group alone in the water. The spot Mawi in Lombok has been quite a challenge for me but it's also absolutely beautiful. I think my favourite surf session in those whole 3 months was the one we had at Grajagan, Java.
What kind of visa did I have?
I had a social visa which means I could stay for 60 days without having to extend my visa or do a visa run. You can get this kind of visa if you have a sponsor which was not a problem for me as Solid Surf helped me with that. After 60 days I extended my visa for one more month which was quite easy. There are lots of agencies which can help you with all of that. It's way less stressful to do it with an agency as in this case you only have to drive to the consulate in Jimbaran once by yourself instead of a couple of times. However, instead of extending your visa, you can also just do a visa run and leave the country for a couple of hours and come back which some people of my group did, too. If you plan on extending your visa, make sure you don't get the free visa at the airport if you arrive without a visa but the visa on arrival which you have to pay for. You can not extend the free visa.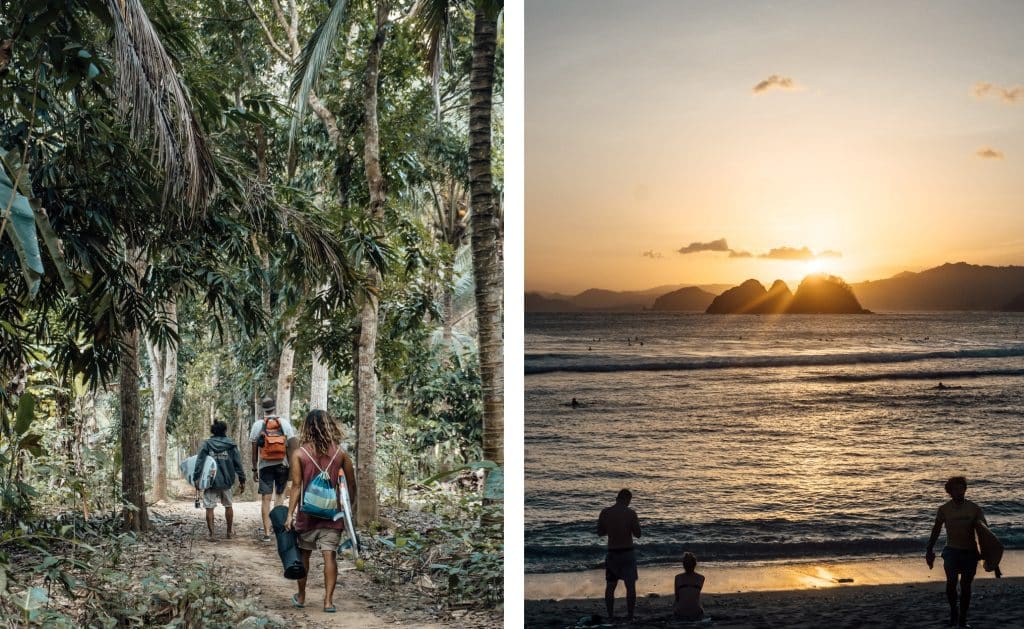 Is it easy to be vegan in Bali?
It's very easy and very affordable! There are lots of fancy vegan and vegan-friendly cafés and restaurants. I didn't go there too often as the local Warungs are way cheaper and I also just absolutely loved the food there! In Indonesia people eat so much tofu and tempeh which is great and makes it super easy for vegans to get a good meal anywhere. I made a post about some restaurant recommendations before which you can check out here. Btw, for those worrying about the so called "Bali Belly": I've never been too careful about what I ate and never really experienced any issues – maybe I was just lucky?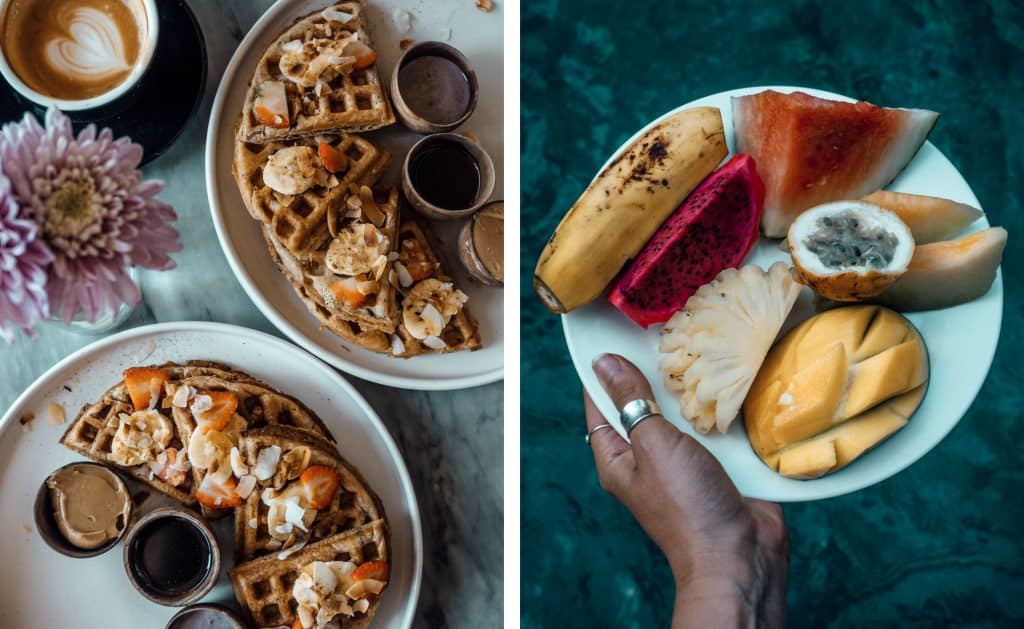 Any bad experiences?
Well, not gonna lie. When I first arrived I had a bit of a hard time getting used to Canggu and to feel home there. After about 2 weeks I fell in love with it and I definitely want to go back at some point. As I already mentioned, my credit card got misused on my first beach day. I had troubles to get around without a scooter before I finally got my scooter and learned how to drive it. It's definitely no fun to walk through the streets of Canggu with all that crazy traffic. I also had some scooter accidents and even broke my arm which unfortunately still keeps me from surfing right now 3 months later. I also couldn't finish my surf instructor exam which means I haven't got my license so far. I had to go to the hospital in Java to get stiches as my surfboard hit my head but that can happen anywhere and accidents like that are always a risk when going surfing. What I absolutely didn't like was the burning smell in the air every now and then when they were burning all the trash, it just made me feel sick. Most of my bad experiences however were just about personal things and certain people though and had nothing to do with the country itself.